Every now and then in life, when we choose to learn to appreciate it, we come across amazing little experiences that will etch themselves into your memories… treasured little experiences and since I choose to live my life and indulge myself in whatever life brings me, there has been many such experiences…
The latest would be the Cherry Blossom Celebration with The Flavour of Hanami exhibition over at the Cube at ISETAN, the Japan Store in Lot 10, yup, if you want a taste or feel of Japan, there is nowhere better then heading over to the super exclusive ISETAN, the Japan Store…that would be including the price….  😅..
Ok, anyway thanks to the exclusive invite by X Group, spear headed by our awesome Professor X… Xavier Mah, we were over at the Cube to experience a live presentation and food tasting with the owner Chef Shogo Sasaki from  the famed restaurant IZUU in Kyoto..
Yes, if everything goes well, I am heading to Osaka and Kyoto in March, and this was definitely a teaser of things to come ..
Anyway, from 21st January up until 25th March,  guests can get to experience live presentations and food tasting from some of the top chefs from Kyoto who has been brought all the way down to Kuala Lumpur by Dai Nippon Printing Co.Ltd… and you really should not miss it as these chef actually own restaurants not just anyone can afford!!
My experience was with Chef Shogo Sasaki, who is the heir of the current 7th generation owner of IZUU, a Kyoto sushi restaurant which has been around since 1781..
He is known for his culinary prowess in making the popular mackerel sushi or Saba-sugatazushi , a whole mackerel lightly matured sushi.
IZUU is actually a part of Japan's culinary history of being the first restaurant in the world to offer mackerel sushi, traditionally created at home by the citizens of Kyoto for celebrations and festival days as a treat…Saba-sugatazushi is also a significant part of the entertainment district tea houses… and thinking back… this was probably what those shoguns and samurais were indulging in back then too…(ok, my imagination is just running wild but it is a huge probability)
Our experience began with some Hanami themed activities, presented in three different zones, we got to check out the original Hanami bento boxes made especially for this exhibition and also experience the tradition and craft of Japanese cuisine, and for some of us who did not drink alcohol like me, we only tried the special green tea brew whereas others got the chance to try out special sparkling sake and err, sakura sake.. -if I am not mistaken-
We were then ushered into the Theatre to watch a lovely high definition video clip of the gorgeous and colourful four Japanese seasons in Kyoto….
After the mesmerizing video clip ended, we then met up with Chef Sasaki and got to know him a little before getting to watch him prepare his signature Saba-sugatazushi, which actually even comes in a rabbit shape design as IZUU's signature…
The mackerel for the sushi is marinated overnight with salt and vinegar and combined with vinegar rice.
The goodness of mackerel is drawn out as much as possible with a balance seasoning of vinegar, sugar and salt, as well as the umami of the kelp it is rolled in…
Once he was done with the Saba-sugatazushi, he then proceeded to make us some Chirashizushi…Chirashi means scattering, and as its name suggest, Chirashizushi is a dish scattered with a variety of ingredients and topping on vinegar rice… at IZUU, as Chef Sasaki demonstrated for us, he scattered kinshi egg, prawns, squid and sea bream… the result .. it sure was colourful and gorgeous to behold and most suitable for festivals, especially the Hina when people welcome spring!!
OK… we watched Chef Sasaki made his dishes and we were practically drooling… so when the dishes were actually served… oh my goodness… the taste was just exquisite… forget about any other sushi restaurants here in Malaysia… I want to eat this always!!!!! Sadly, it is not to be for 2 reasons… no 1. this dishes can only be found in Kyoto… and no 2. ….gulp….. IZUU's Saba-zushi is usually priced at 4500 JPY, which is about RM180 for two persons!!!! Yup it is a premium price in Japan…. huhuhu….
We ended our super delectable sushi meal with some premium green tea and Sakura mochi…
This was our experience with Chef Sasaki whose session has ended..
However, do check out and try not to miss the other three young and dynamic chefs which will be dropping into Kuala Lumpur soon for another three more live presentations and tastings, held in February and March where each chef will of course be providing their own unique menu of Japanese traditional cuisine with tickets available for up to 25 guests on a first come, first serve basis…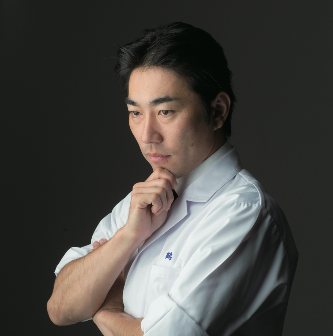 18 Feb , 19 Feb – Chef Nobuyuki Tanaka from Tsuruse  . He is a 4th generation owner of a restaurant and inn that was established in 1932. Set against the backdrop of a luxurious inn complete with large hall and individual guest rooms, he strives to provide exceptional customer service and cuisine…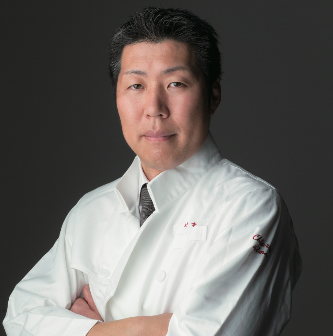 4 March, 5 March -Chef Hideki Shimoguchi from Chikurin. He established his restaurant in the Uji are of Japan, which is famous for its tea, thus is actively engaged in activities to increase the appeal of innovative culinary techniques using matcha green tea and hoji-cha tea…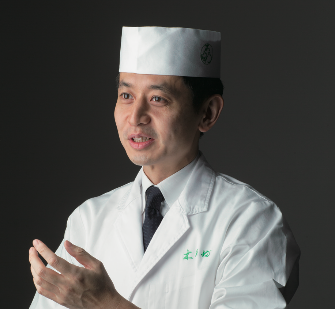 18 March, 19 March – Chef Takuji Takahashi from Kinobu. He is playing exchange with me… nah… am kidding.. it just that I will be in Osaka /Kyoto this date and he is here in Kuala Lumpur… Chef Takahashi is a qualified senior sommelier, and an innovative chef engaging in the discovery of new Kyoto cuisine including wine pairings. His restaurant excels at bento boxes created using the techniques developed as a store specializing in catering…
There are 3 sessions for each chef for the two days they are here which is –
1st Session : 12pm – 130pm
2nd Session : 3pm – 430pm
3rd Session : 6pm – 730pm
Entrance fee is RM100 per adult with GST included…
Exhibition admission is included in the price and children under 13 must be accompanied by an adult.
Venue – 3F The CUBE , ISETAN the Japan Store Kuala Lumpur
Tickets can be purchased at ticket office , call 03 2382 7777  or purchase online at https://www.eventbrite.com/e/flavour-of-hanami-tickets
Address – LOT 10, No. 50 Jalan Sultan Ismail, Kuala Lumpur, 50250, Kuala Lumpur