I have never quite gotten around to learning how to ice skate, and so when I was invited along to join the Disney on Ice Masterclass, I jumped at the thought of it…
I was keen on learning something new… and ice skating seemed like fun and it did come with a lot of health benefits…. Such as improving our body balance. After all, skating across a slippery surface can train us to struggle to stay on our feet… It is also said to improve joint flexibility and build leg muscles… given its emphasis on quick foot movements and strong knees, so our leg joints will receive a great workout and will feel more flexible and toned in a matter time.
Since ice skating requires plenty of energy it is the perfect way to build your endurance. It is said the more you skate, the more you'll improve your endurance, not just for ice skating but for other sports and activities as well. Ice skating is an amazing way to burn calories while having fun! Ice skating burns from 300-650 calories per hour, depending on how hard you skate. Cool right…..there are a whole load of benefits but well, those were what that made me want to try it…
But… when I met up with a couple of my friends and we arrived at the Sunway Pyramid Ice… thoughts of learning to ice skate flew out of the window…
….. and that would be because there were about 18 adorable little skaters of all ages.. from 4 to about 12, and all of them were just so good at skating… and hell… the three of us adults did not want to embarrassed ourselves struggling to stay on our feet or clutching to the side of the ice skating rink with these little kiddies watching… now where would we put our face… I could just envision being an ostrich and trying to bury my head under the sand, or in this case, the snow with the little ones giggling at our silly antics…
Anyway, we decided to be observers instead, and watch as seven members of the Disney on Ice cast including the ice skaters behind Nala, Simba, Jasmine etc… helped the kiddies warm up with a little cardio and stretching before heading into the rink…
This was a part of the four day event that kicked off on Feb 16 to promote Disney On Ice, from two days of masterclasses where these adorable ice skating enthusiasts received first hand tips and skills training from professional skaters who are part of Disney On Ice here at the Sunway Pyramid Ice and two more days of Meet & Greet sessions with select Disney stars!
It sure was fun watching the little ones having a time of their lives as they latch on to their favorite Disney on Ice cast member, observed and attempted to follow whatever the professional ice skaters did.. and it was heart warming, seeing the cast members adjusting their speed and taking the time to give each of the kids some attention
The cast members took a little time and showed off their skills and made everyone go wow….. and then they then coaxed their little charges to show off what they could do as well…
The session ended with a princess wave and curtsey from the girls and a princely bow and getting down on one knee by the boys…., the kids getting their certificates signed by Mickey and Minnie and a little group photo taken…
Anyway, after watching the members of the cast showing off their abilities, I cannot wait to watch The Wonderful World of Disney On Ice!
So, what about you… you really should come and join Mickey, Minnie, Donald and Goofy on a walk down memory lane in colorful celebration of magic, spirit and family fun.
Dory is back along with loved ones Nemo and Marlin from Disney•Pixar's Finding Dory. Dive deep into the ocean with your favorite school of fish in a brand new journey of discovery as they learn a few things about the real meaning of family.
Travel to the wintry world of Arendelle with sisters Anna and Elsa, and the hilarious Olaf from Disney's Frozen as they learn that true love is the greatest magic of all. Nothing is out of reach for Rapunzel as her friends help light the way. Snow White and the Seven Dwarfs make their own magic and learn we can do ANYTHING with our friends in tow. Buzz and Woody will have you jumping out of your seat in a foot-stomping showdown; Simba, Timon and Pumbaa prowl the Pridelands; Jasmine, Aladdin and Genie show friendship is fearless; and your favorite Disney Princesses stay strong and journey on.
Lets make some unforgettable memories with our little ones as we explore The Wonderful World of Disney On Ice together…..!
Show date :  24 – 26 March 2017 (Malaysia School Holidays)
Show time : 24 March 7.30pm, 25 March 11am , 3pm , 7pm & 26 March 11am, 3pm
Ticket Prices :  RM328 , RM288 , RM188 , RM148 , RM98
*excludes 6 %GST & RM3 ticket fee
Venue :  Stadium Malawati, Shah Alam
http://www.prworldwidelive.com/
And if you are keen to go ice skating, do be sure to check out Sunway Pyramid Ice, Malaysia's first world-class ice sports entertainment, strategically located inside Sunway Pyramid Mall. Sunway Pyramid Ice is a popular recreational destination in Malaysia, which attracts approximately 15,000 skaters monthly.
Even if you are like me, who knows nothing about skating, do check out the skating programs available; the coaches there at the Sunway Pyramid Ice are registered with the Ice Skating Institute of Asia, a worldwide-recognised body for recreational ice-skating, and lessons include Freestyle, Couple & Figure Skating and Ice Hockey.
The huge rink is a fun place for everyone to enjoy whether you're an ice skating enthusiast or lacing up your skates for the first time! Yeah… going to go learn how to ice skate soon…. Bye for now…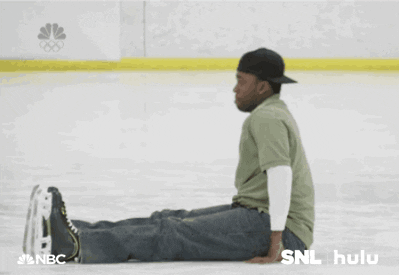 Address – 3, Jalan PJS 11/15, Bandar Sunway, 47500 Subang Jaya
https://www.sunwaypyramidice.com/